It is possible to choose Android applications (among the thousands available on the Google Play Store) which will appear in the "Applications" section: Facebook, Genealogy for genealogy, Scrabble game…
The available applications allow you to play, have fun, communicate or learn more!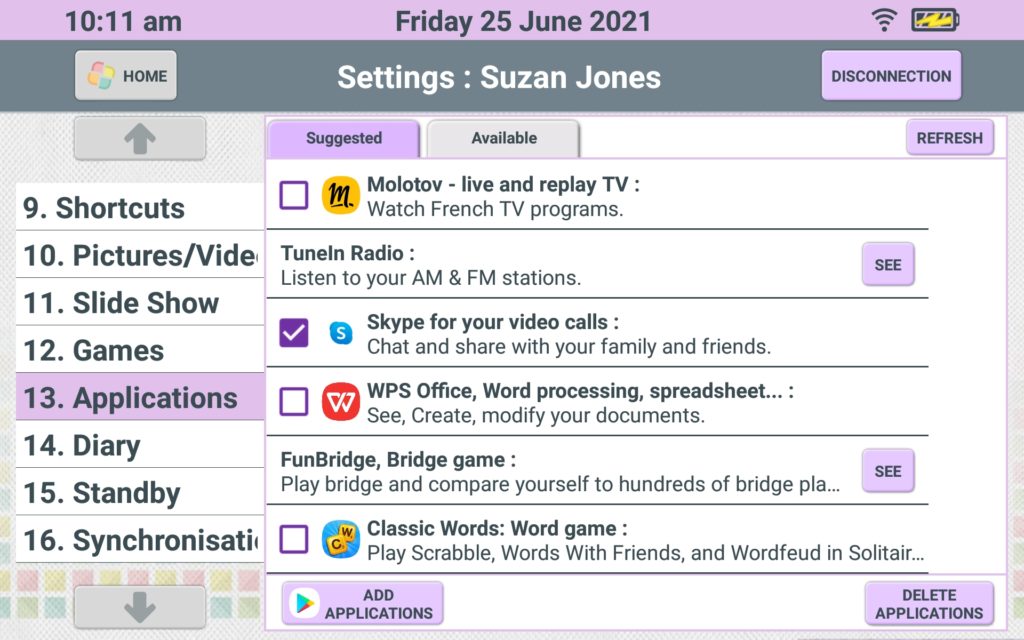 COMMUNICATE THANKS TO THE SKYPE APP AND THE TABLET WEBCAM
Skype is pre-installed on the tablet.
It is a free and easy-to-use application that allows you to make phone calls over the Internet. User-to-user calls are free. It is also possible to make calls to landlines and mobile phones.
The great advantage of Skype is that it allows you to communicate by means of the webcam and thus to see your interlocutor.
Please note, not all Facilotabs are recommended for Skype. Prefer the Facilotab L Ruby or Galaxy models.