Easily accessible on the home screen, the photo album stores images received by e-mail. So there is no tedious registration and difficult search for photos!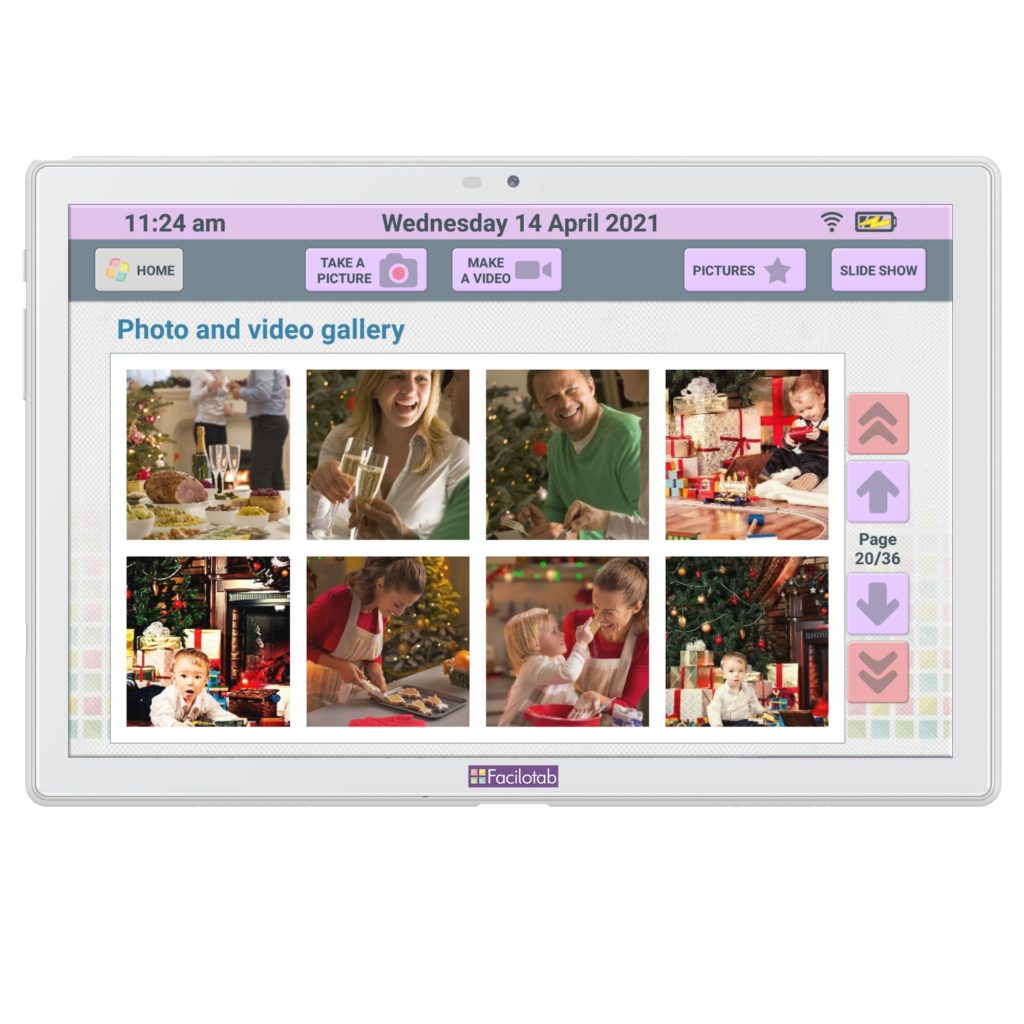 Buttons allow you to switch from one photo to another, to see all the photos or to read the
message
. It is also possible to view the photos thanks to a customizable slideshow. Convenient, you choose your favorite photos and you can only view them.
WHAT IF YOU TAKE A PHOTO?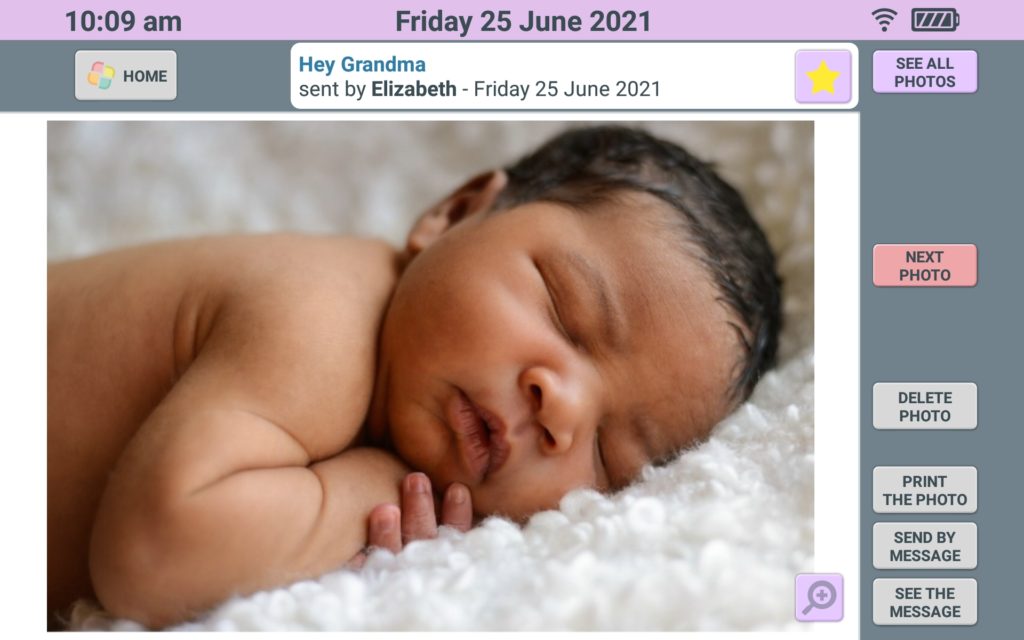 Take a picture simply with your Facilotab tablet. Your shot is immediately added to the photo album. You can also attach photos from your album to a message.