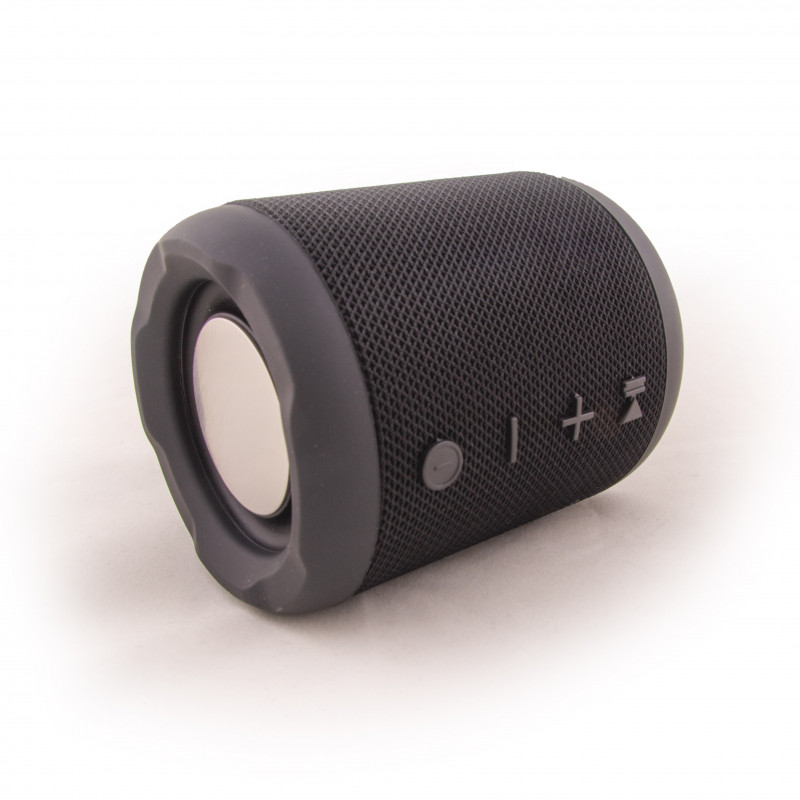  
Speaker for Facilotab Tablet
Use this mini wireless speaker with your tablet to better hear your messages or music.
You will enjoy very good sound.
The controls are convenient.
And it is only 5.2cm high.
The strong points :
- Battery operated
- Up to 16 hours of use
- Small and waterproof
- Simple controls
- Simple connection
- Loud and clear sound
Technical details :
SMALL AND POWERFUL: This mini speaker delivers powerful sound and robust bass thanks to its 20W driver and passive subwoofer. It fits perfectly in your pocket, backpack and hand bag for easy transport.
IPX6 WATERPROOF: The metal case with rubber base protects it against splash water, dust, scratches and more. Silicone feet keep it stable. Perfect for indoor and outdoor activities like beach party, rock climbing, camping, etc.
BLUETOOTH 5.0: Bluetooth 5.0 technology ensures more stable and faster transmission compared to Bluetooth 4.2 and below. The wireless speaker works with iOS and Android smartphones, tablets, Echo Dot, laptops and more.
3 PLAYBACK MODES: Support bluetooth, have built-in 3.5mm AUX jack, USB / TF Card to stream music. Always ready to play without worrying about running out of battery.
16 HOURS OF MUSIC: Powered by premium 2800mAh battery, the bluetooth speaker gives you up to 16h of songs when fully charged. The built-in microphone is designed for hands-free phone calls.
Our prices include the eco-participation on all the products concerned. Do you want to recycle your electrical or electronic device for free? Find out more here.
COURT_FACILOTABACCES_HAUP4_