Facilotab, the easy Tablet for senior citizens
Gamme essentielle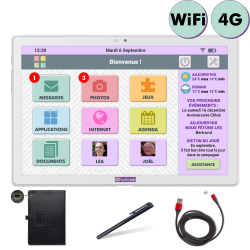 Regular price
€310.00
Price
€295.00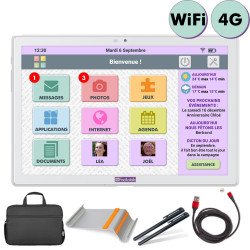 Regular price
€324.95
Price
€309.00
Gamme Onyx - la tablette renforcée
Gamme Rubis
Gamme Galaxy
Gamme XXL - le très grand format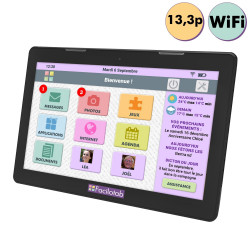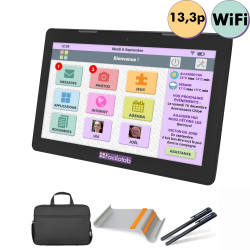 Regular price
€474.95
Price
€459.00
Système Facilotab pour simplifier votre tablette Android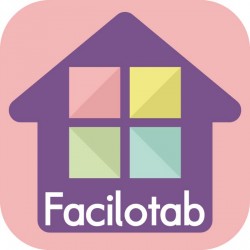 Regular price
€20.00
Price
€15.00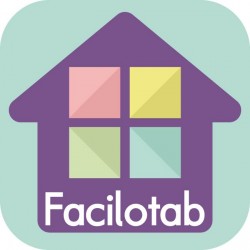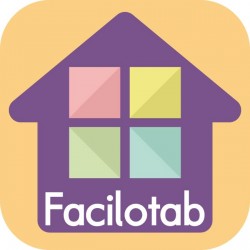 Game for Facilotab
Options Facilotab
Service
Printer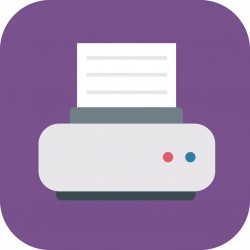 Regular price
€25.00
Price
€9.95
Offres reconditionnées
Satisfied or refunded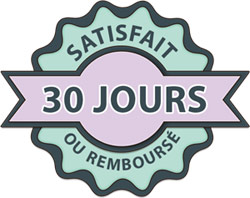 Facilotab of design and French production. Certified Android tablets.
You have 30 days to quietly introduce the user to Facilotab to its use.
We offer 30 minutes of free phone supportin order to facilitate the start-up of the tablet.
---
What's in the box Facilotab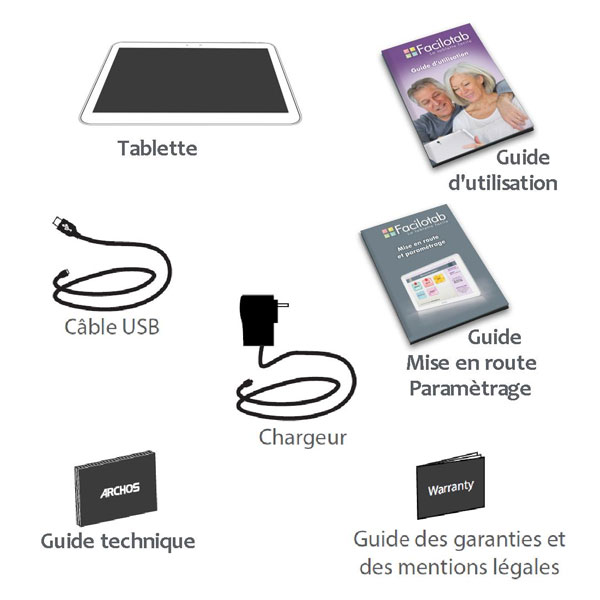 And if the user needs assistance?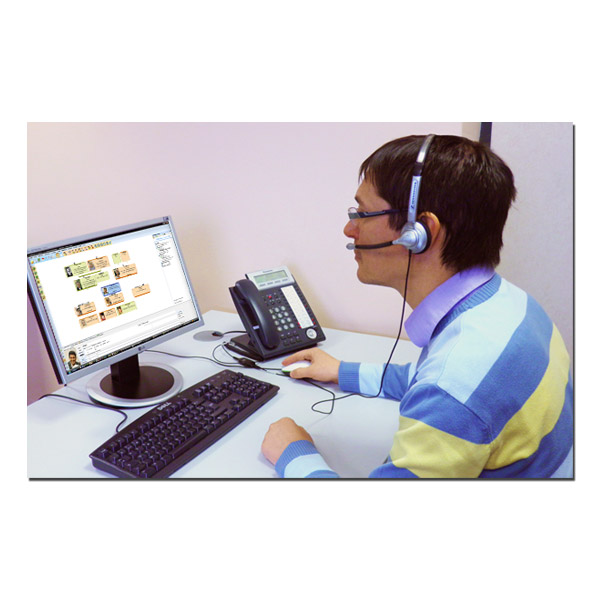 Facilotab is equipped with a system that allows remote assistance. The tablet screen can be controlled remotely to install new applications or to help the user in his use of the tablet. Of course, the consent of the user is always asked. This is achieved through the free TeamViewer software, pre-installed on Facilotab. The user and the helper can also contact the CDIP for personalized assistance.
Discover in video how simplified messaging Facilotab.
For loved ones
The era of digital and mobile phones, when we live far, send a message with a photo allows you to avoid isolation and keep contact with seniors who like to receive news from the family.
For professionals serving our seniors
Professionals can use the Tablet for transmitting messages or photos directly to the user: appointment, presentation of available activities, reminders of visits or heat wave recommendation...
Communicate with relatives
Thanks Facilotab, it remains connected with his family...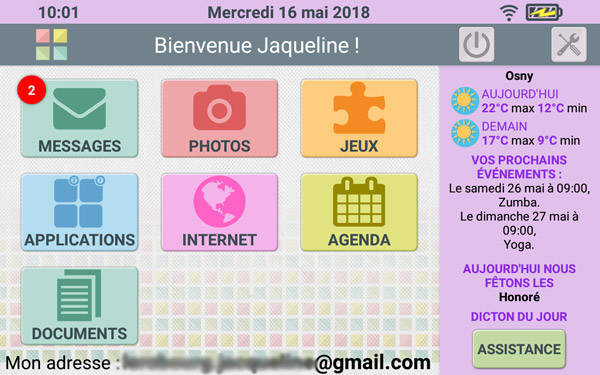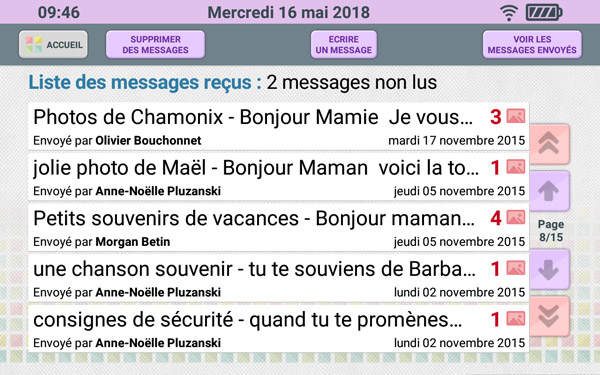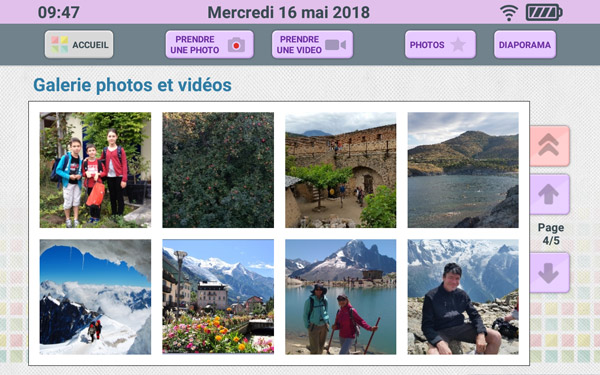 Have fun and enjoy the internet
Play, use applications and browse the Internet becomes child's play!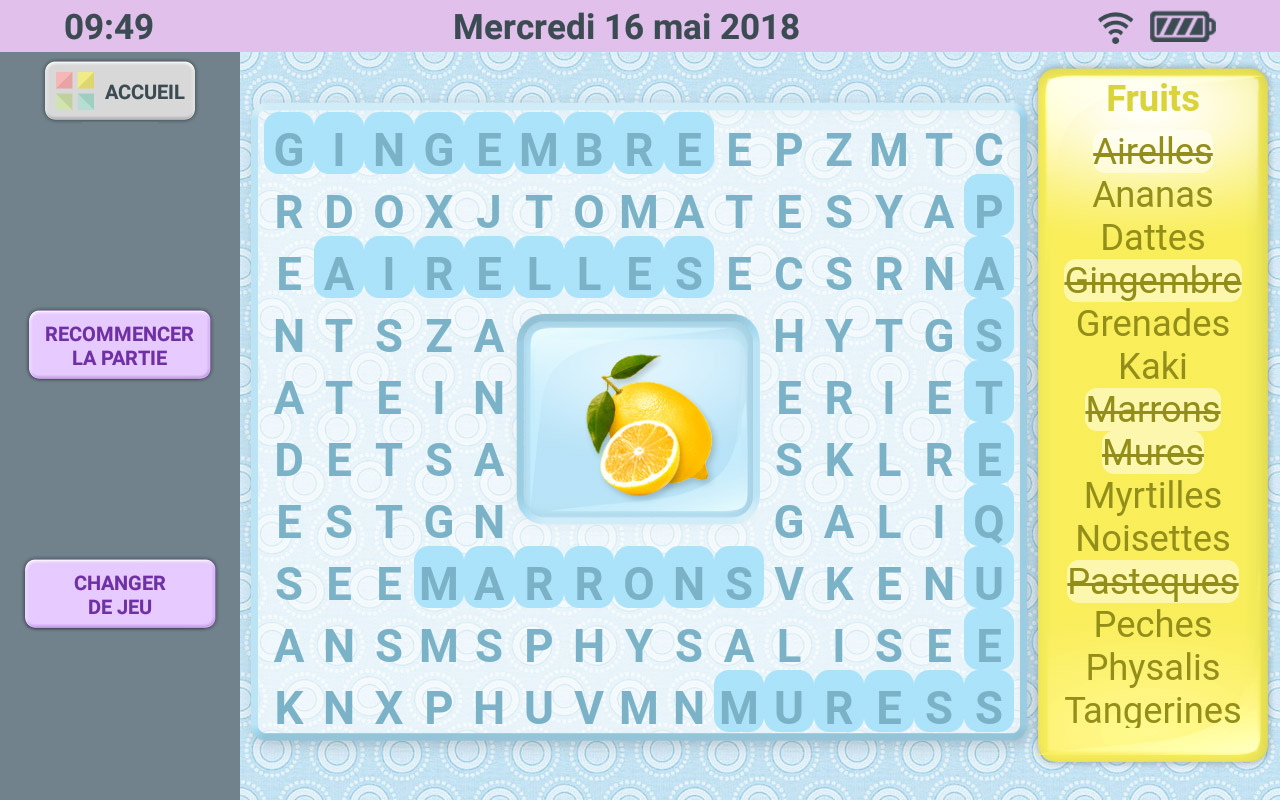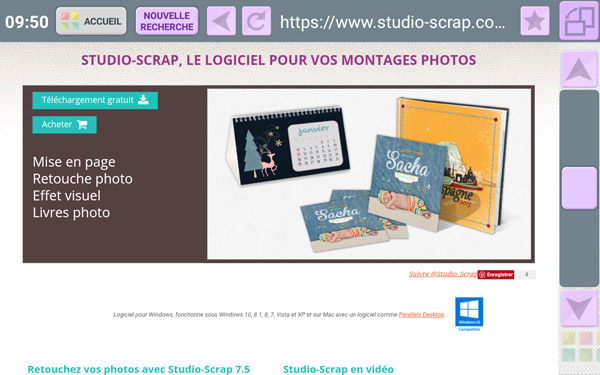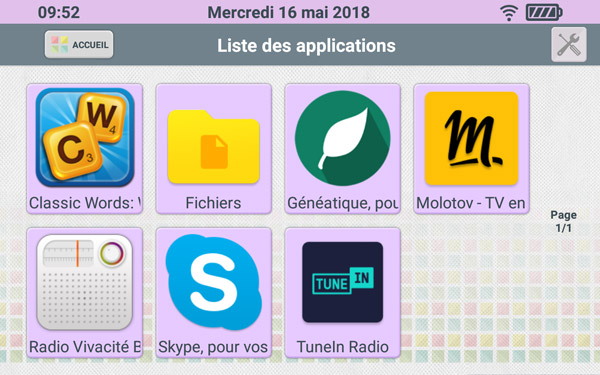 How to choose between the WiFi Tablet and Tablet WiFi + 3G?
WiFi coverage is limited to the presence of a modem like the box of a telephone operator or WiFi point. WiFi uses local wireless for shipping information. It must be however close to a modem or access point.
Mobile internet uses a mobile telephone network (and thus a SIM card provided by your operator) for the transport of information.
If you already have an internet connection, you will use a Tablet WiFi, otherwise need you to choose the model WiFi + 3G and a mobile operator to get a SIM card.
| Model | WiFi | WiFi + 3G |
| --- | --- | --- |
| Internet | WiFi access point | SIM card with subscription |
| Where to use? | Near a WiFi access often limited to a building | Anywhere you have your telephone network |
Which carrier to choose?
All operators offer a range of subscription ranging from casual use to further use. Some have special offers for tablets like Orange, SFR or Bouygues Telecom. 3G in your area coverage is a criterion of choice.



Our prices include the eco-participation on all products concerned. Want to recycle your electrical or electronic device for free? Learn more here.