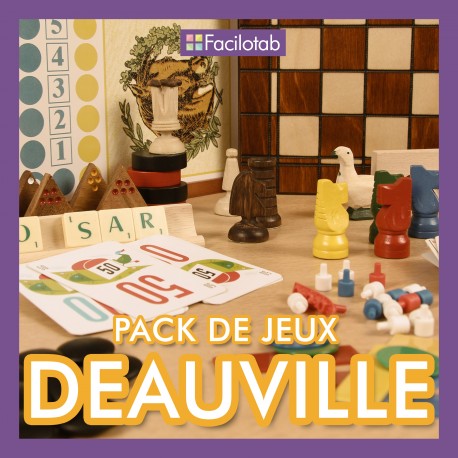  
"Deauville" game pack
With the "Deauville" game pack from Facilotab, test your reactivity in a fun way. Three games are available in this pack: Proverbia, Défimo, Darpion.
The games in detail.
Proverbia:
Reform proverbs by putting the words back in the correct order. You can increase or decrease the difficulty level by choosing the number of words to replace.
Defimo:
Take a good look at the letters drawn at random, and try to put together words of 3 or more letters. The longer the words found, the more points you earn.
Darpion:
First choose the grid you want to play on. Then select your opponent: the tablet or another player next to you. Be the first of the two to line up 5 of his pawns.
TELEC_FACILOTABACCES_JEUX-DEAUVILLE_