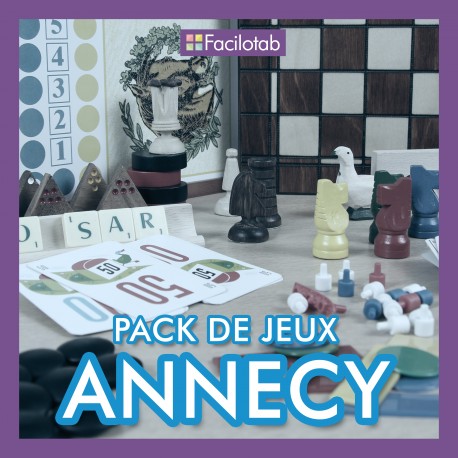  
Game Pack "Annecy"
With the Facilotab "Annecy" game pack, work your memory while having fun. Three games are available in this pack: Coupés, Imagier and Familiduo.
The games in detail.
Cut Words:
Find the two parts of the same word as quickly as possible by touching the first part then the second. (Two difficulty levels available)
Picture book:
Test your speed by finding as quickly as possible the names of the objects represented in the images. To associate them, touch the requested word then touch the image afterwards or vice versa.
Familiduo:
A memory game where you have to find the pairs of associated objects.
TELEC_FACILOTABACCES_JEUX-ANNECY_