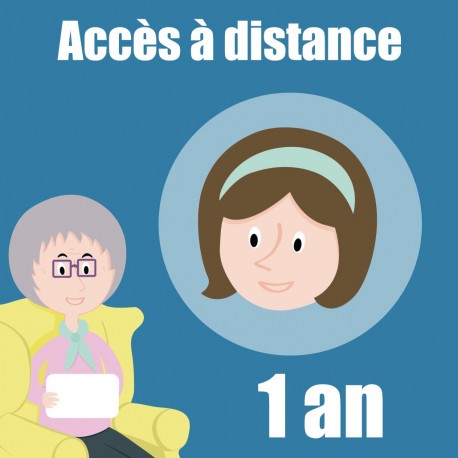  
One-year subscription for the Remote Customer Service
Are you helping? Provide the best support to the Facilotab user thanks to our comprehensive online remote support service.
In addition to being able to easily organize contacts but also activate available games, you can:
Activate applications remotely: you no longer need to have the tablet in hand or to explain over the phone, activate the desired applications yourself.
Manage Internet favorites: allow the user to browse the net more easily by highlighting his favorite pages. He will just have to click on it without having to do any research.
Organize the home screen: you are the one who best organizes the home screen so that it is the most accessible to the user. The latter will no longer have to do research in the tablet or in applications: highlight an internet link, a Skype contact or a game for example.

For the transmission of modifications? It is very simple ! Once you have entered the changes, it will suffice for the user to be connected to an Internet network and the changes will appear in a few minutes.

Take advantage of this one-year subscription and simplify your role as a mentor while making it easier for your loved one to use the Facilotab.
TELEC_FACILOTABSRVC_ABNPKA-1A_