A secure web interface for caregivers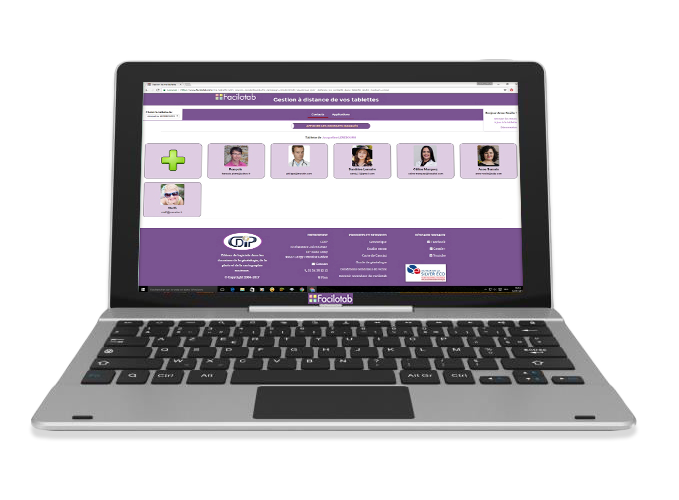 A helper is a person registered in the contacts of a Facilotab tablet (possibly a relative of the user). But he is above all a person at ease with the Internet and touch pads. This person will have personalized and secure access to a web page that will allow remote management of the contacts and games that can be used by the user of the Facilotab tablet.
The remote control interface
As a helper of one or more Facilotab tablets, you benefit from a private space to be able to manage the contacts and games of the tablets remotely. To log in, enter your e-mail address as well as the password you received from Facilotab when you were declared to be helping with a tablet.
The role of caregivers
1. Adding and hiding contacts
A caregiver can add a contact. He can also mask a contact: the details of the masked person will still be present on the remote management interface but will be invisible on the user's Facilotab tablet.
2. Editing Contacts
On the detailed sheet for each contact, the helper can modify or complete the information recorded. For example, it can add a photo to a card so that the tablet user can identify contacts more easily.
3. Activation of available games
This space allows you to follow the games available on your Facilotab tablets. If the carer or the tablet user purchases optional games on the Facilotab store, it is in this space that the activation codes received can be entered.
4. Transmission of changes
To validate the changes and send them to the tablet, the caregiver clicks on "Send updates to the tablet" . Once the Facilotab tablet is connected to a WiFi network, the user will see all the changes after a few minutes.