Easily accessible from the home screen, messaging allows you to receive and respond to received emails. Thanks to it, you will keep in touch with your loved ones very easily.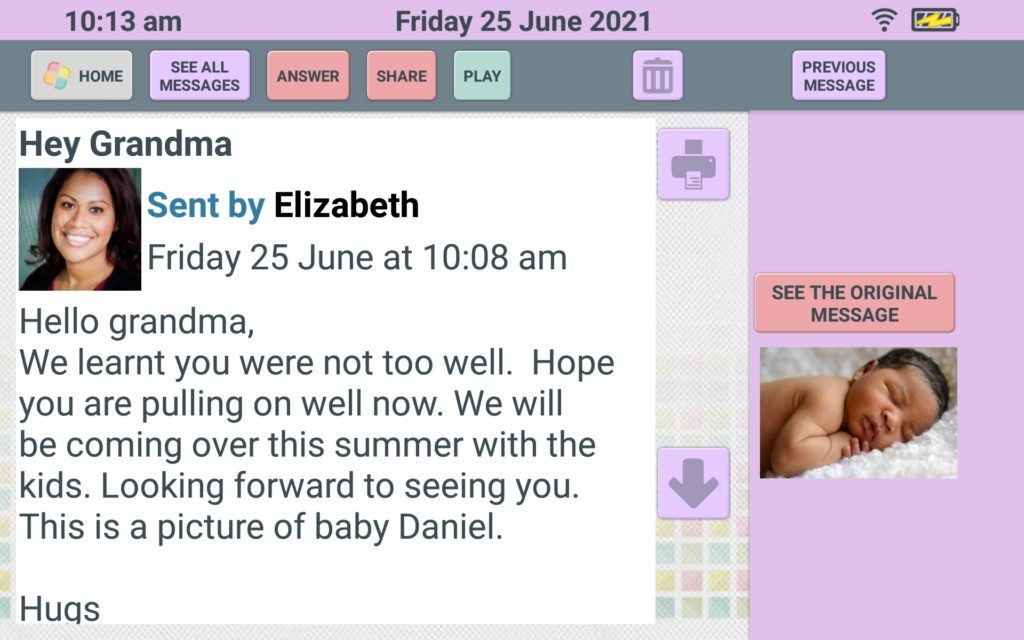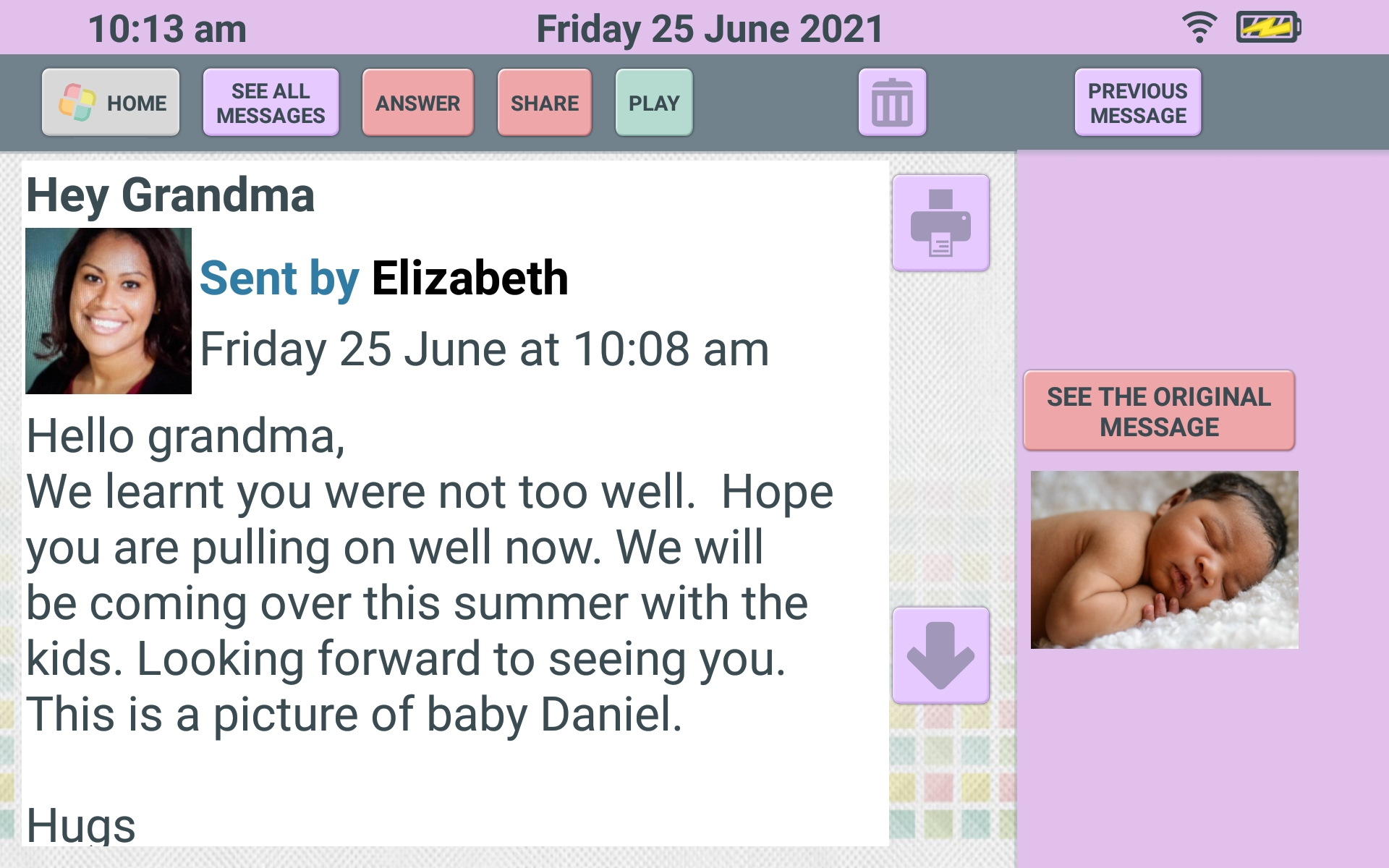 Messaging has been designed for intuitive use, here's why:
An indication on the home screen of the presence of new messages
Easy reading thanks to an adapted and customizable display of the text.
Viewing and automatic recording of the photos received in the Photo album
Sending and sharing a message is that easy. You can attach a photo from the photo album to the message or take a photo immediately.
Reading and sending of SMS, MMS and EMail type message
Action buttons to launch a video call directly visible to the right of the message.