Have you ever heard of phishing or phishing ? Certain times of the year, such as the holiday season, are more conducive to fraudulent e-mails, but the truth is, no matter what the season, you're never safe: fake parcel delivery alerts (colissimo, amazon, relais colis, etc.), imitation unpaid invoice reminders, fraudulent winning contests, impersonation of loved ones.The aim? Impersonate you! The technique consists in making the victim believe that he or she is speaking to a trusted third party, such as a bank, administration or relative. Internet users should therefore be extremely wary of the emails they receive.
Your family and friends who use Facilotab are particularly targeted by this kind of technique, because they're considered naive in the matter. Remember to activate the Facilotab safety system on emails, displaying only messages from known contacts. But since no system is infallible, the best thing to do is to "educate" them about possible malware and train them.
To help you, we take a look at the main warning signs.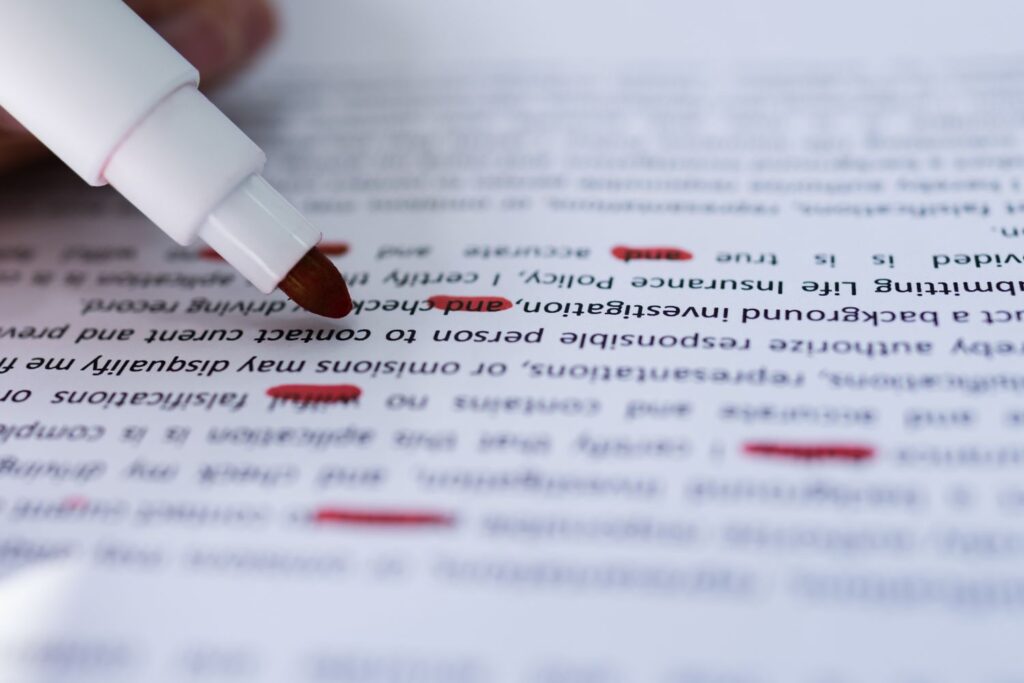 ORTHOGRAPHY
Fraudsters pose as well-known services: La Poste, Engie, Orange, Ameli, etc. Start by spotting spelling mistakes. It is impossible, for example, for the social security or Assedics services to send mailings in broken French. Typos, grammatical errors, wording mistakes, mistranslations, unusual syntax, etc.
Be on the lookout for suspicious inconsistencies in the email text. This is the easiest sign to recognize, and our elders, who are often much more fastidious than we are on the subject, will easily make this critical analysis if you alert them.
CLICK REQUIRED
A very interesting point to remember is that email, SMS and instant messaging scams are designed to get you to click and fill in sensitive personal data: login details, banking information, etc. The entire message is written with this sole aim in mind: to get you to click on a button such as "Fill in this form" or "Log in".
No governmental, professional or other authority has the right to ask you for your bank card code or your personal access codes by message..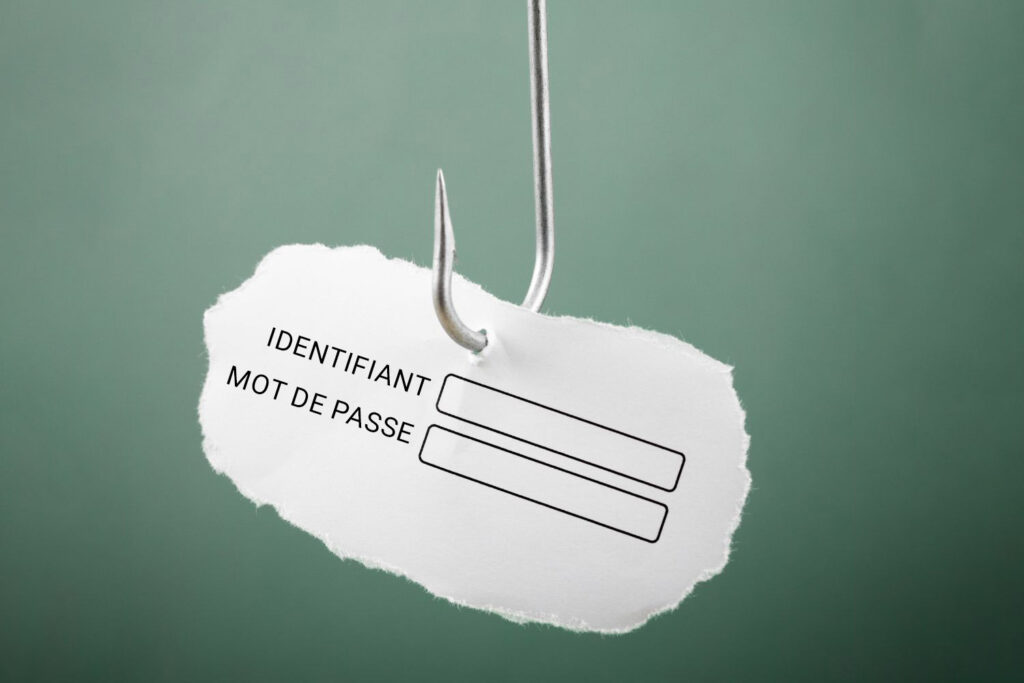 Display shipping address and sender's name. And, to make sure it's not a phishing email, compare with previous e-mails you have received from the company or organization in question in order to compare shipping addresses carefully. Email marketing is illegal without your consent. Have you given this company permission to send you ads? If so, you'll be sure to get other messages to compare the shipping e-mail address.
Sometimes all it takes is one letter more or less. For example, we'll get a message: @societe-general.com (missing the e in general) or @addidas.org (with two d's) or they add words: @anniversaire-laredoute.fr.
It's important to know that, more often than not, an official contact will have an email address corresponding to the official website. Understand that the part after the @ corresponds to the website address: i.e. @laredoute.fr and @adidas.fr etc. (There are exceptions, however, as some companies have several domain names).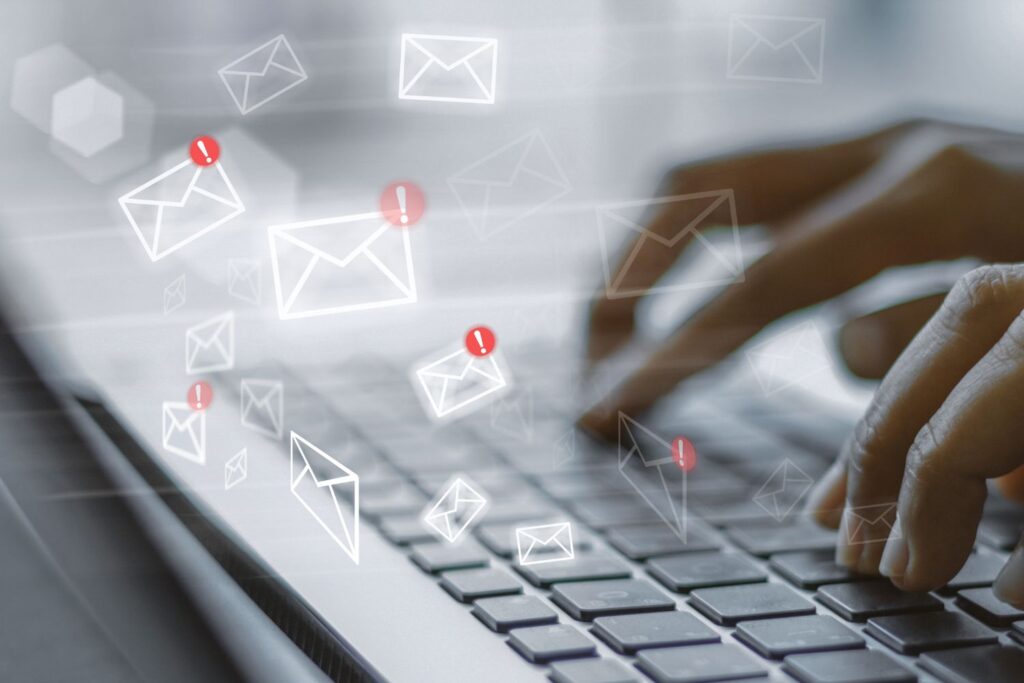 RECIPIENTS
Examine the "To" and "Cc" fields in the e-mail. Scammers can save time " spammer "You can spam several addresses at the same time.
A brand or organization uses professional mailing software or platforms that send the same e-mail several times, but one at a time, to each person. Scammers will send the same email to groups of people at the same time.
The recipient list therefore contains several addresses of people you don't know. In fact, email addresses often begin with the same letter as yours.
Pay attention to the quality of the images in the email. The cybercriminals are not experts in graphic design or Internet programming. Even if they do their utmost to achieve the appearance of a well-known service, you'll often see blurred, pixelated or distorted visuals and logos.
Today, most of the messages you send are personalized with at least the recipient's first name. E-mails from official organizations will usually mention your full name. Fraudulent messages are generally not customized. They send messages to addresses "caught" on the web. They have no other information. They therefore use imprecise formulations such as "Dear loyal customer".
Alarmist or enticing email subject lines
For the more seasoned on the subject, the email subject line can be revealing. Everything is designed to get you to open the message, whether it's a racy subject with a cash prize or a worrying subject with terms like "refund" or "warning" that will make the recipient feel stressed.
ABNORMAL EMAIL FROM A RELATIVE
In messages of concern, you may also receive a message from your loved ones who have already been scammed, and therefore contain a spoof of their e-mail address.
If you receive an unusual request from them, such as "I need help, can you lend me some money?", it's very likely that it's actually phishing. It's best to contact your loved one directly by phone.
Alert him – he may not be aware of anything. He needs to change his password very quickly before the people responsible for this phishing scheme do it for him and he no longer has access to his account. He should also be advised to warn his contacts not to fall into the trap.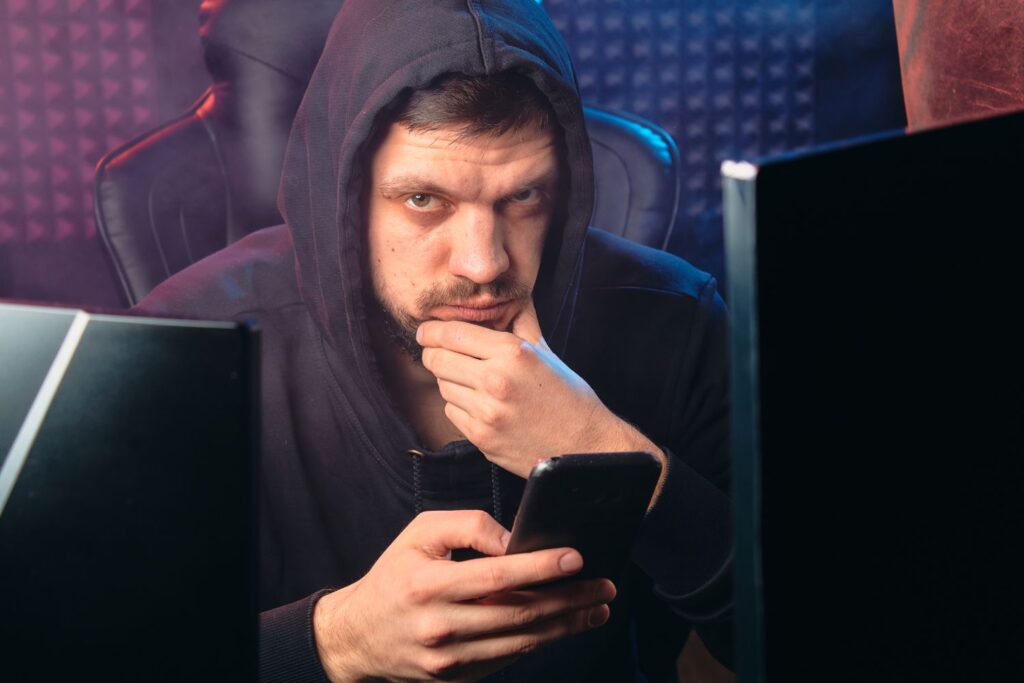 It's also common for someone close to you to fall for a teaser message and forward it to you, by e-mail, sms or direct messaging. Just because it comes from someone close to you doesn't mean it's safe. Messages such as " gains extraordinaires " or " produits gratuits " circulated extremely quickly.
Stop the chain by carrying out the checks already mentioned and alert your family and friends of the problem.
If, in view of all these signs, an email seems a little suspicious, don't download the attachments, as you could end up on a fraudulent site or unknowingly install a virus on your tablet or phone. Download only attachments from senders you know.
Checking infox or fake news
L'INFOX is the contraction of INFO and INTOXa French word invented to be the French equivalent of Fake news or Hoax. False information, but realistic and widely disseminated. We've all heard of it, because it's now one of the most frequently used words in the media. In the fast-paced world of the Internet and social networks, it only takes a few hours for information to go viral (i.e. to spread rapidly, uncontrollably and widely). As we've seen, even media outlets such as national news magazines have succumbed to the temptation to publish erroneous information.
So how do you sort them out?
There are a number of websites that do the research (fact-checking) that journalists fail to do. They verify every piece of information and maintain an up-to-date database of Infox in circulation. You'll be able to quickly identify any lies or scams circulating on the web.
To authenticate videos circulating on the web, you can use the page provided by Amnesty International :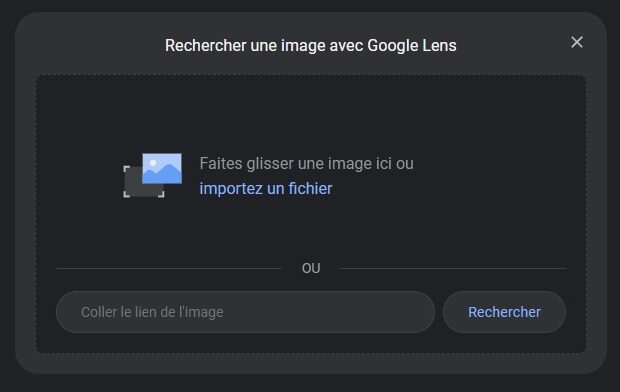 A photo taken out of context or reused is a great way to lend credibility to false information. Using reverse google image search to check that the image doesn't come from an older event, so you can get a better idea of the veracity of the information illustrated.
Now you're all set to avoid as many pitfalls as possible, and if there's one thing you should remember, it's : stay alert! Techniques are developing, and web pirates are becoming increasingly adept at deceiving you. If you have the slightest doubt, don't hesitate to check or ask your friends and family for advice.