The reception of the tablet and its interface have been particularly studied to provide great readability and simplicity.
The home screen gives access to the essential functions: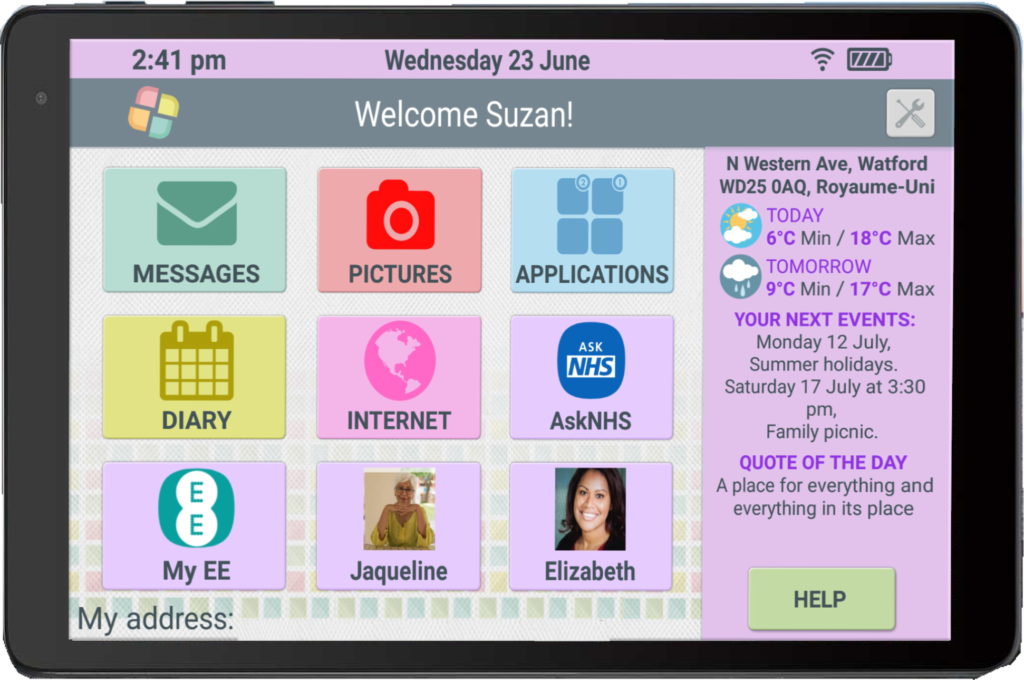 You also have information on the outside temperatures, the party to wish and the saying of the day.
Facilotab is "text messaging" accessible to everyone, always readable, with the possible use of a simplified alphabetical keyboard. Ideal for those who are not used to the "AZERTY" standard!
It is possible to choose a wallpaper and especially the size of the text for reading a message (from 20 to 50).
The slideshow display can be modified: pause time, number of photos viewed, automatic slideshow start time.
We choose the applications (among those available for Android) that will appear in the Applications section. We therefore only put those useful for the user, this avoids being invaded by many icons and applications.