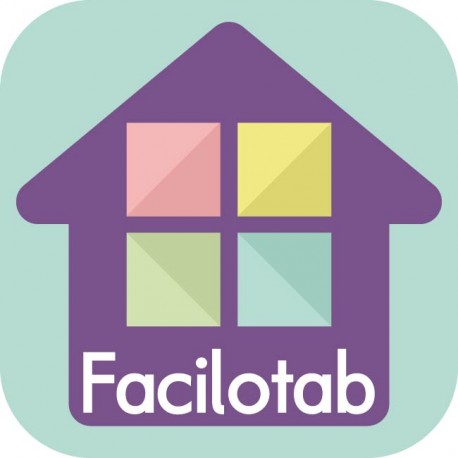  
Facilotab Classic System Pass - 6 months - Download
Install the Facilotab Classic system on your Android tablet! Transform your tablet into a simplified tablet ideal for beginners. Simplified access to messaging, Internet, and all Android applications. This "6 months" pass allows you to test the device at a lower cost.

You can also choose the "Unlimited" pass to keep the use of the tablet simpler .
New : It is now possible to install the Facilotab system on all recent Android tablets. Thus, you will find all the advantages of ease of use of Facilotab on the tablet of your choice.

We recommend a tablet with a minimum screen of 9 inches and a memory of at least 16 GB of storage. The tablet must have an Android version greater than or equal to 6 (except version 7.1).

This Facilotab system can be installed and locked on the tablet in order to protect the user and prevent him from returning to the Native Android system. However, it is possible to temporarily deactivate the Facilotab system with a password of your choice in order to regain the Android Standard system.

You will need 10 minutes to install the system by following the instructions provided . It is recommended that this be done by someone who has worked with Android tablets before and who is able to follow the mini guide provided.

The Classic Edition of Facilotab is intended for home use. This edition does not have the functions to manage multiple accounts on the same tablet.

Once you have used the activation key that you will receive, it will no longer be necessary.

In the event of a change of tablet, you can reinstall your Facilotab system on your new tablet.
TELEC_FACILOTABSRVC_ACTIVTAB-ABT6M_
You might also like