You'd like to help, or have someone help you. Here's how to get remote assistance from the Facilotab tablet.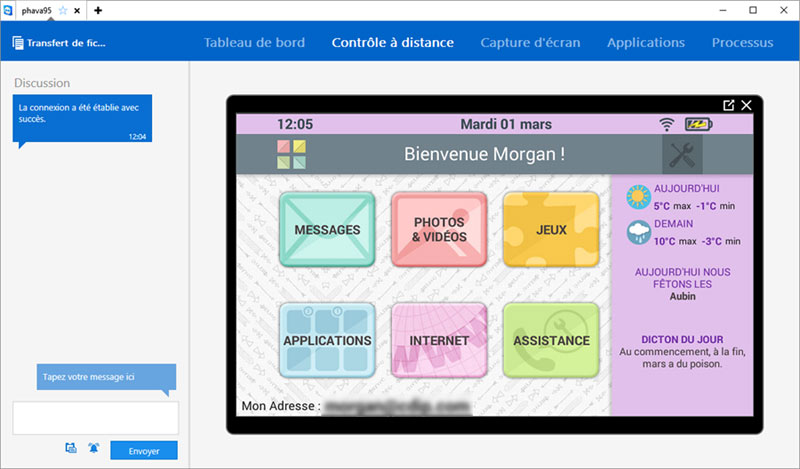 1 Select the remote assistance application on the Facilotab tablet
On the Facilotab tablet, choose Teamviewer's QuickSupport application. This application is already installed when you receive the tablet.
You need to have installed the Facilotab update, which brings up an Assistance button on the home screen.
The user must press Assist.
Then press Remote help via a relative.
Press Start Assistance.
2 Start remote assistance on the Facilotab tablet
The application launches.
An identifier (ID) appears, a sequence of numbers. These are the numbers that you must be given if you help , or that you must give if we help you.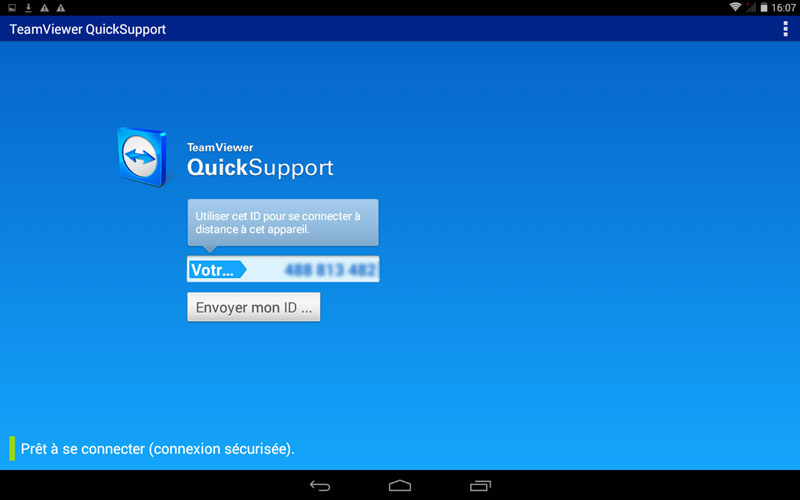 3 Launching the application by the caregiver
The caregiver downloads TeamViewer free of charge, depending on his or her support (Windows PC, Mac, tablet, etc.).
Once TeamViewer has been downloaded, launch the software.
In the Control a remote computer section, enter the ID indicated by your relative.
Click on Connect to a partner
4 Getting to grips with the tablet
Once the above points have been completed, a message appears on the tablet "Do you want to authorize remote support of your mobile device by XXX?
The tablet user must press Authorize and then Start.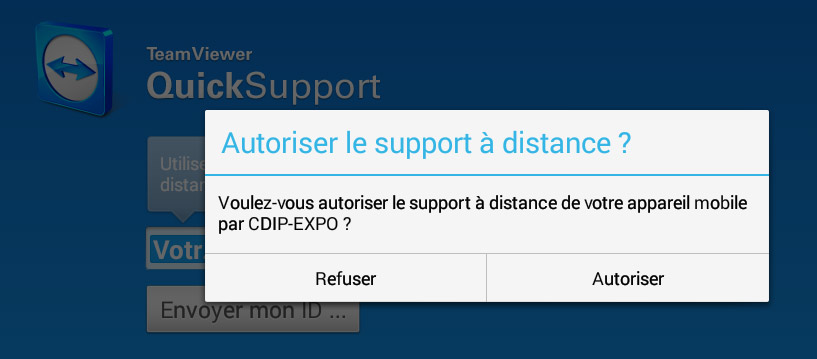 After a few moments, Facilotab is quickly relaunched and the home screen appears at .
All set! The caregiver can show you how it's done
The tablet user can also use it to show a screen, for example.