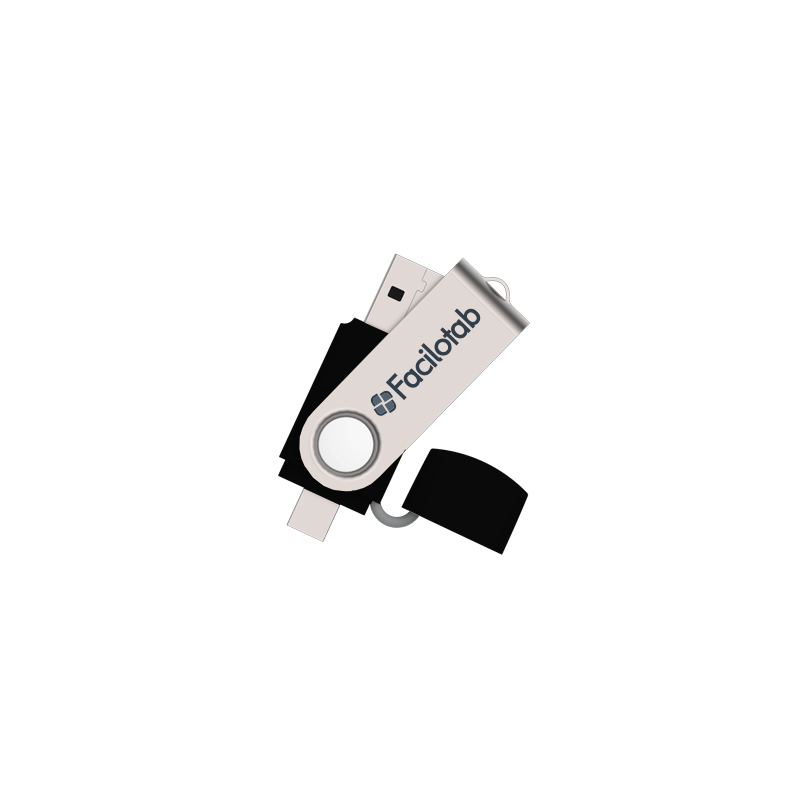  
copy of 16GB USB key for Facilotab
This USB key allows you to view photos on your Facilotab tablet!
All you have to do is connect it to a computer and copy the photos and images to be transmitted to it, then connect it to the Facilotab tablet using its dual USB and micro-USB connector . You will be able to visualize all the images that the key contains.
Thanks to its 16 GB, the key can contain several thousand photos.
The USB key is compatible with all tablets except the L Onyx tablet .
You can create a shortcut on the home page to easily access the photos on the key.
The USB key is used to view and not to copy documents to the tablet. The visual is not contractual.
COURT_FACILOTABACCES_USB_2023_